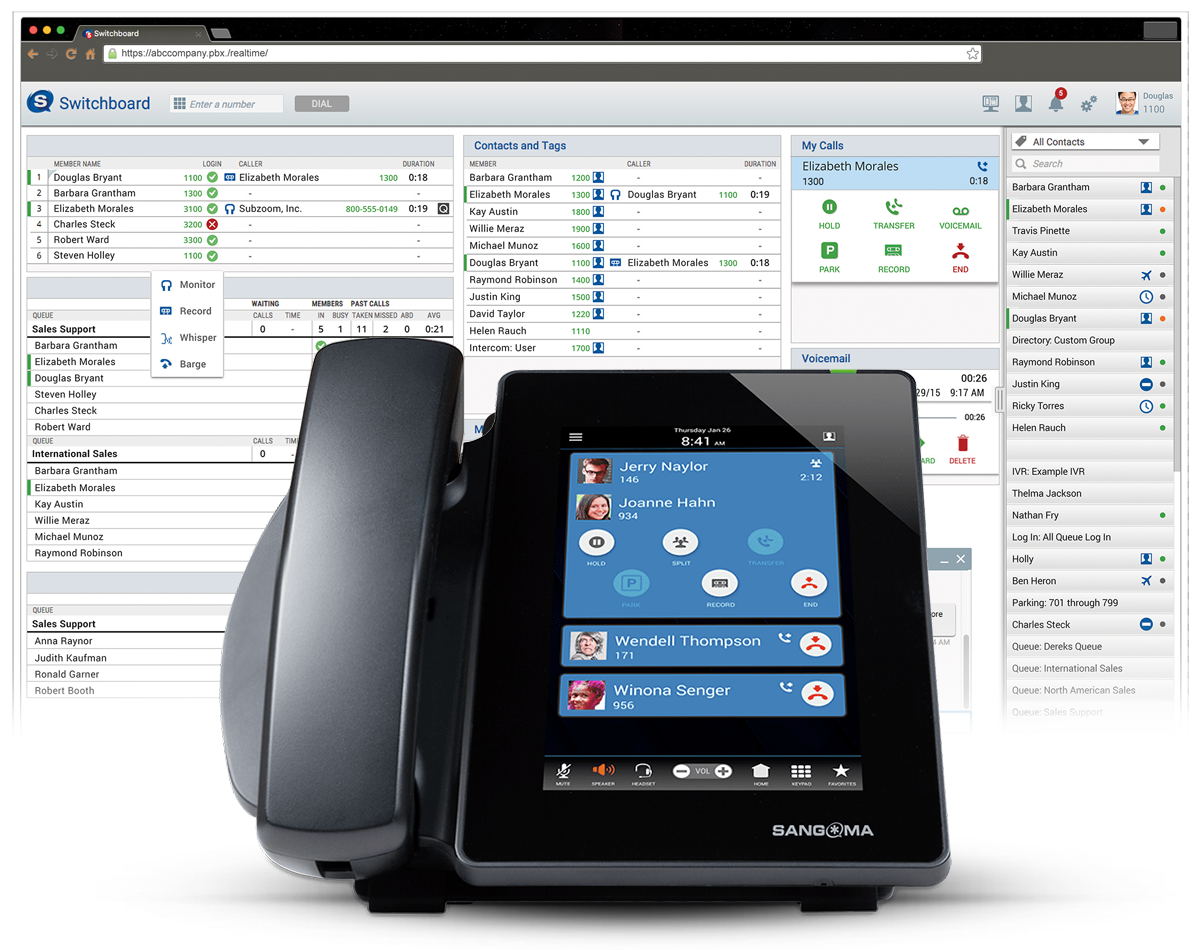 Crystal-Clear Messaging
To be successful, schools and nonprofits must concentrate on the learning they champion and the causes they support. Whether you are an educational institution or charitable organization, you must be able to communicate clearly and at a moment's notice with faculty and staff, students, parents, colleagues, and the general public—no matter if your message is about an educational initiative or a crucial cause.
VoIP For Schools
VoIP is an effective communication tool essential for administrators as they manage learning environments. Schools are often sprawling campuses with telecommunications needs spread out over a number of different buildings. VoIP unifies that network with reliable solutions, enabling high-end, yet cost-effective communications that fosters success and keeps students safe.
| | |
| --- | --- |
| Our Partners | |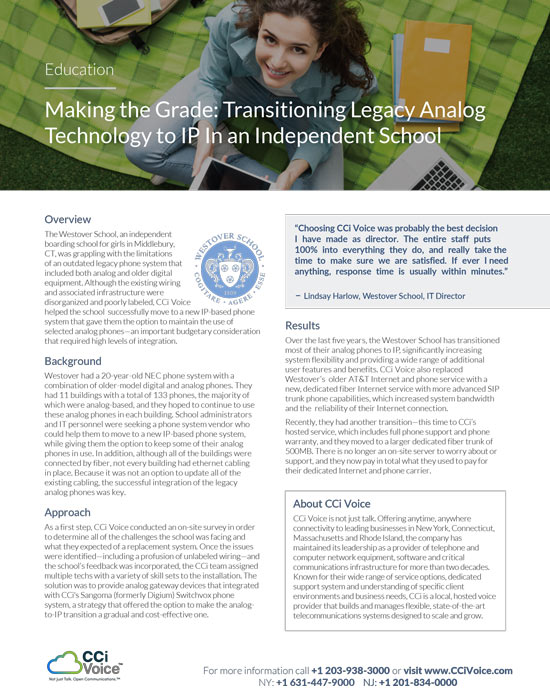 Case Study: Implementing IP at The Westover School
Examine the journey of The Westover School, an independent boarding school for girls in Middlebury, CT, that was grappling with the limitations of an outdated legacy phone system that included both analog and older digital equipment.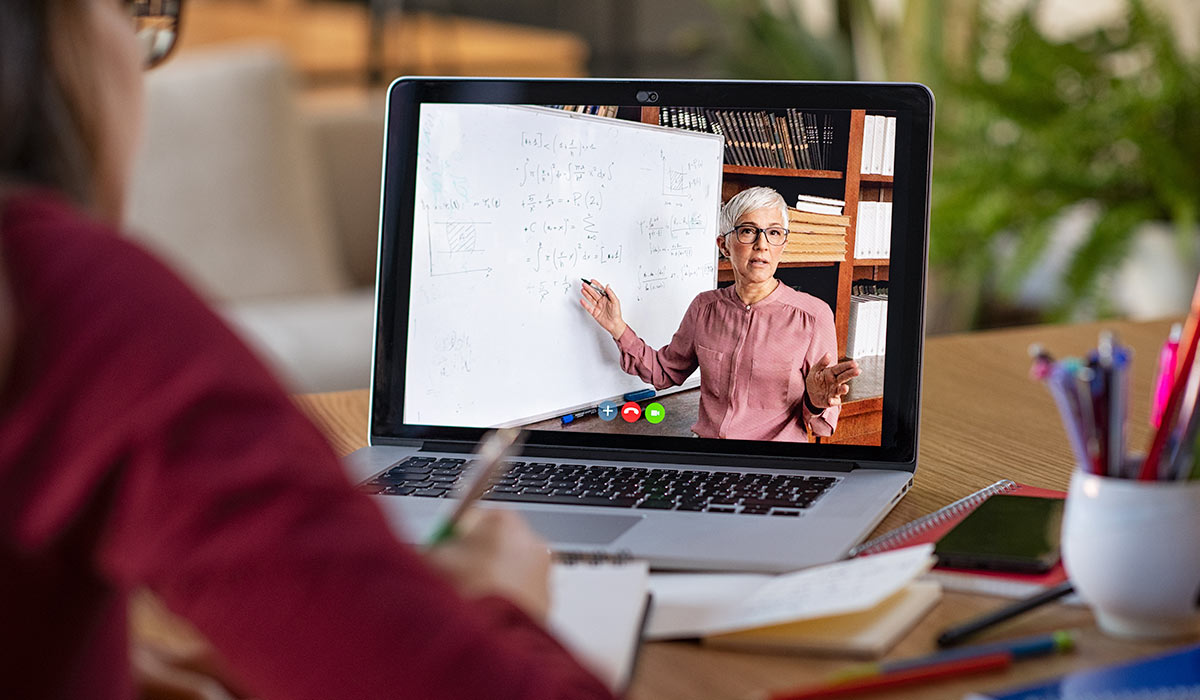 Build Stronger Relationships
Features like video conferencing, voicemail, and instant messaging inspire collaboration between teachers and students, between students and other students, and between teachers and parents.
Increase School Safety
A VoIP-enabled emergency notification system increases the ability for schools to manage potential threats by empowering officials to alert authorities in the event of a dangerous situation. Through the creative connectivity of VoIP, when 911 is dialed at the school, notifications are sent to administration officials and other key people, alerting them to an emergency—while pinpointing precisely where on campus the 911 call originated. We're fully integrated with Kari's Law and Ray Baum's Act, two federal laws that strengthen emergency calling.
Listen Live To 911 Calls
One unique optional feature we have is we allow administrators to be on a group text together that is automatically created upon someone dialing 911. This also provides a link for the group to listen to the 911 call live as it is being placed with a dispatcher.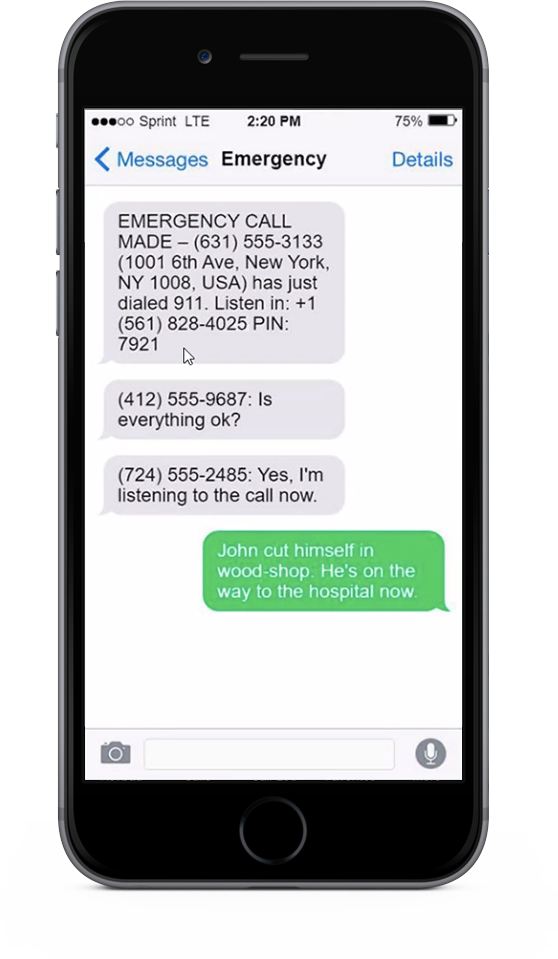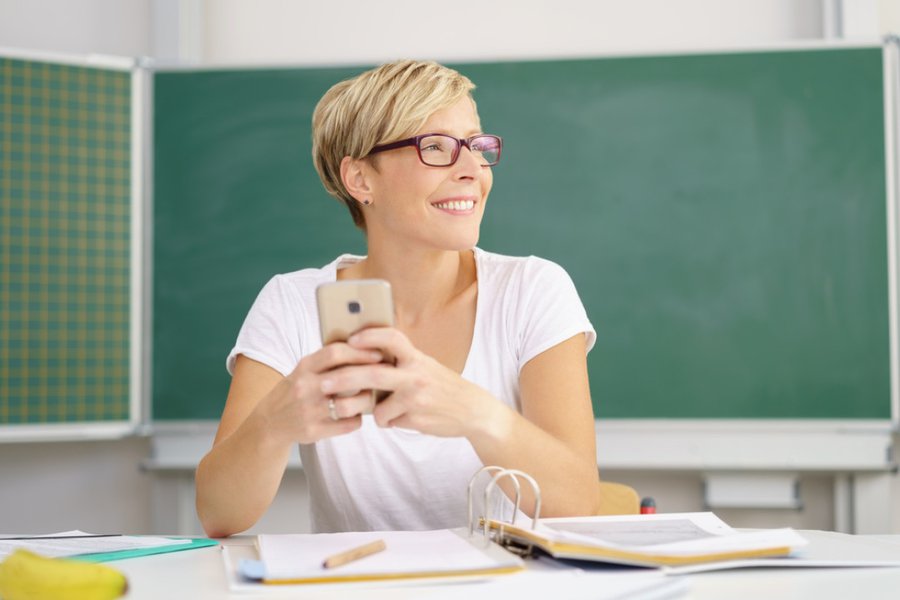 Offer Comfort Through Reliability
Any technology that supports student services must be completely reliable. There's the issue of safety, but also the general necessity of parents and officials to reach the school at all times. This is especially vital at boarding schools, for example, where you might have upwards of 100 students living in one dormitory. In this instance, there absolutely must be a clear, reliable connection between the school and parents, as well as health centers, police, and fire departments. VoIP meets these concerns with high-quality calls and faster connectivity.
Control Costs & Protect Infrastructure
With VoIP, schools don't need to use traditional (expensive) landlines to send and receive calls and messages. In fact, you can get rid of hard-wired analog lines going to elevators, along with underground copper cabling, which can all be damaged or hit by lightning, thus requiring expensive replacements or fixes. With fiber underground or wireless between rooftops, an entire campus can be more reliably connected with CCi Voice.
Integrate Into Existing System
Our engineers know how to integrate our hosted VoIP service with older, analog equipment, allowing for a gradual transition to new technology, in case of budget limitations.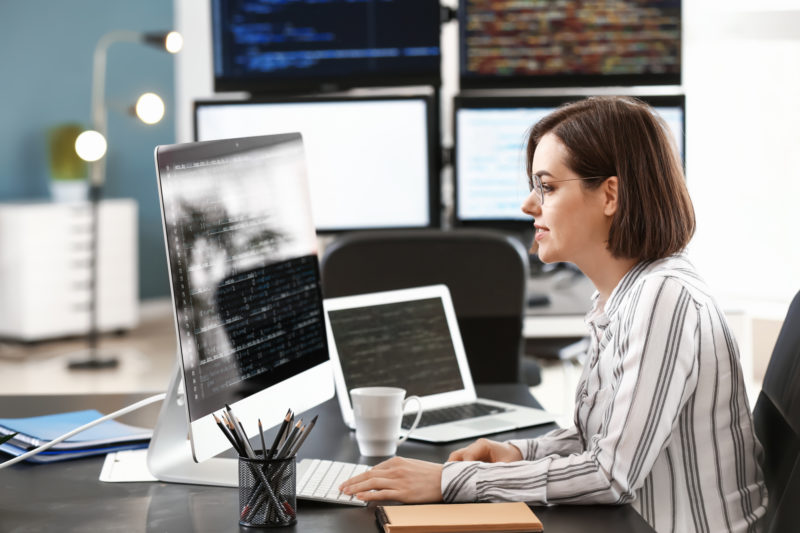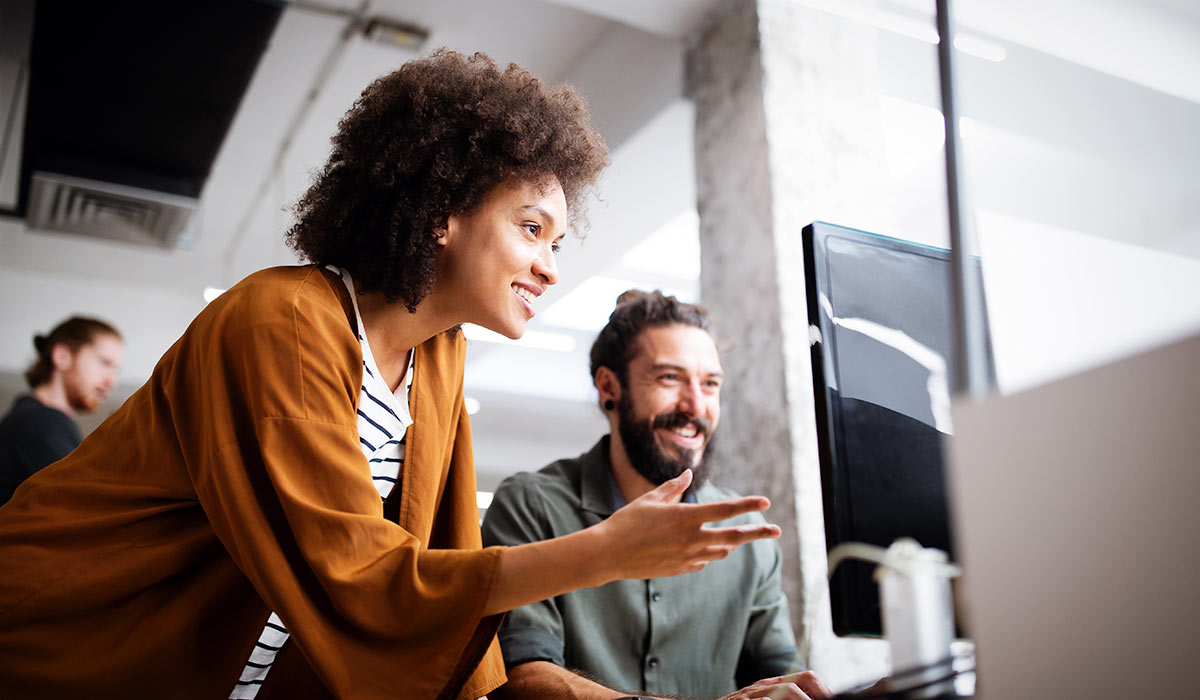 Encourage IT Success
By connecting to a VoIP system through CCi Voice, the job of IT staff members becomes markedly easier. Not only can we provide system training every year before the September school year starts, but also a VoIP partnership with CCi Voice frees the IT department to focus more on the success of the students.
Choosing CCi Voice was probably the best decision I have made as director. The entire staff puts 100% into everything they do, and really take the time to make sure we are satisfied. If ever I need anything, response time is usually within minutes.
VoIP For Nonprofits
To be successful, nonprofit organizations must concentrate on a single focal point: Their mission and the good work that must be done. Their success depends on the organization's ability to reduce overhead while working as efficiently as possible to reach its goal.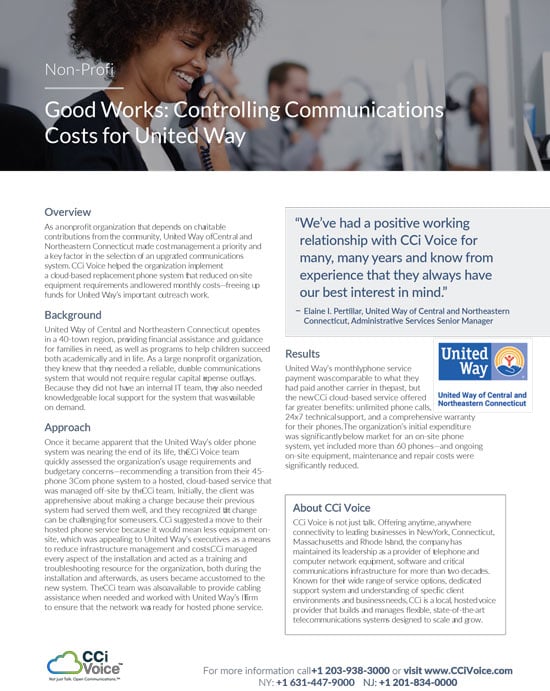 Case Study: Controlling Communications Costs for United Way
Learn from our partnership with United Way, a nonprofit organization that depends on charitable contributions from the community, and how we made cost management a priority.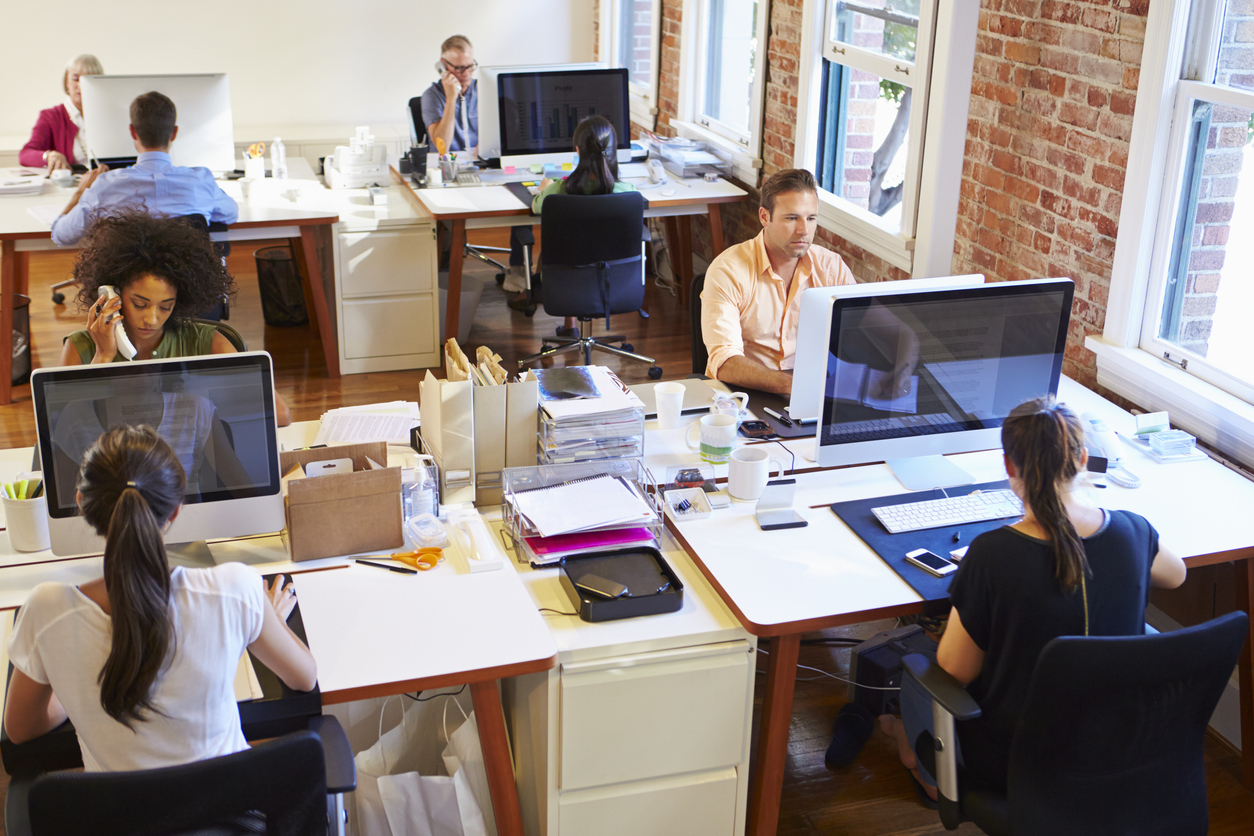 Growth & Scalability
Once your communication systems are configured by our technical team and your cloud service goes live, it's easy to add new users, extensions, phone numbers, devices, and features. Nonprofit organizations often have to contend with a lot of unknowns, so this flexibility is a big asset. To meet this need, CCi Voice allows you to scale up or down based on seasonality or your organization's unique situation.

If you have spoken with another carrier that refuses to let you scale up or down based on your unique needs, call us today.
Telethons & Hotlines
With VoIP, nonprofits can easily manage toll-free numbers and hotlines. Whether it's your annual telethon fundraiser or a 24/7 helpline, you'll have the reliability and flexibility of VoIP at your fingertips.
Constant Dependability
VoIP doesn't just make the connection, it keeps the connection crystal-clear strong. High-quality calls enable pristine messaging with beneficiaries and constituents with tools such as HD Voice and Wideband Audio.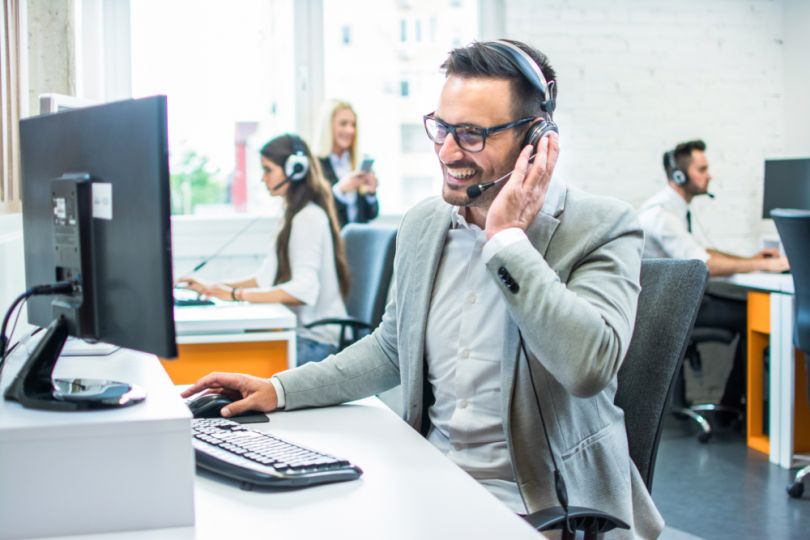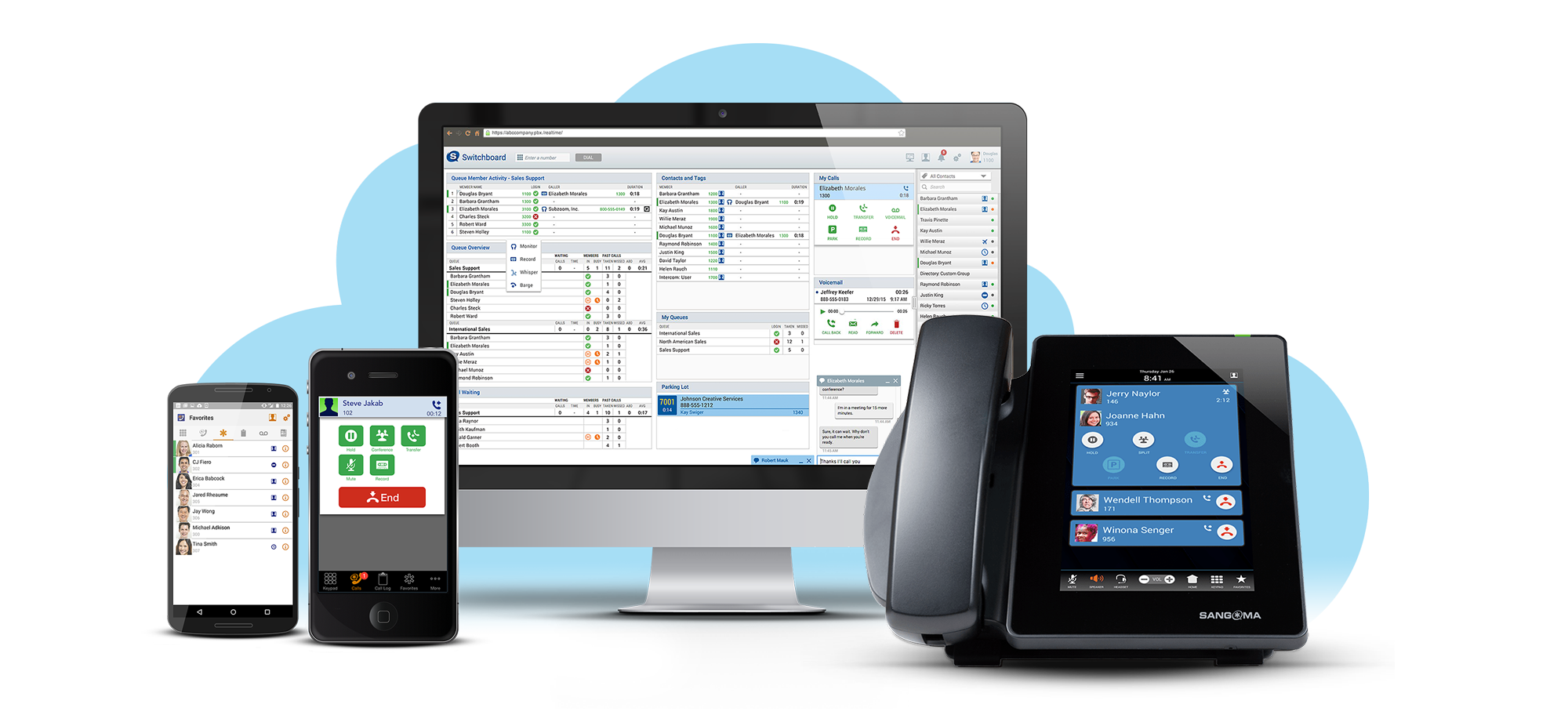 Beneficial Features
Our VoIP phone system is unique because every phone user enjoys all of the features. There are no extra charges or confusing licensing for add-ons. Each user gets voicemail to email, call recording, a conference bridge of their own, find-me/follow-me, call reporting, call log, call forward to a cell, and much more. Ask us!


Limitless Mobility
Use mobile technology to keep your staff connected to the population they serve! Communicate with a customized mobile application and leverage today's cutting-edge technology.
Compassionate Pricing For Nonprofits
CCi Voice knows you're serving the greater good. In the spirit of community and in honor of your tireless efforts, we give back by giving to you. We will work with you on pricing to ensure you get all the necessary features while ensuring that budget constraints don't hamper your ability to provide your indispensable services.