CCi Voice provides high-performance cabling solutions that adhere to established standards and practices, with highly trained experts especially in-tune with telecom. We take into account your individual requirements, including the infrastructure of your office space, the equipment and products you need, your immediate concerns, and the future of your communication system—which determines scalability and technological flexibility.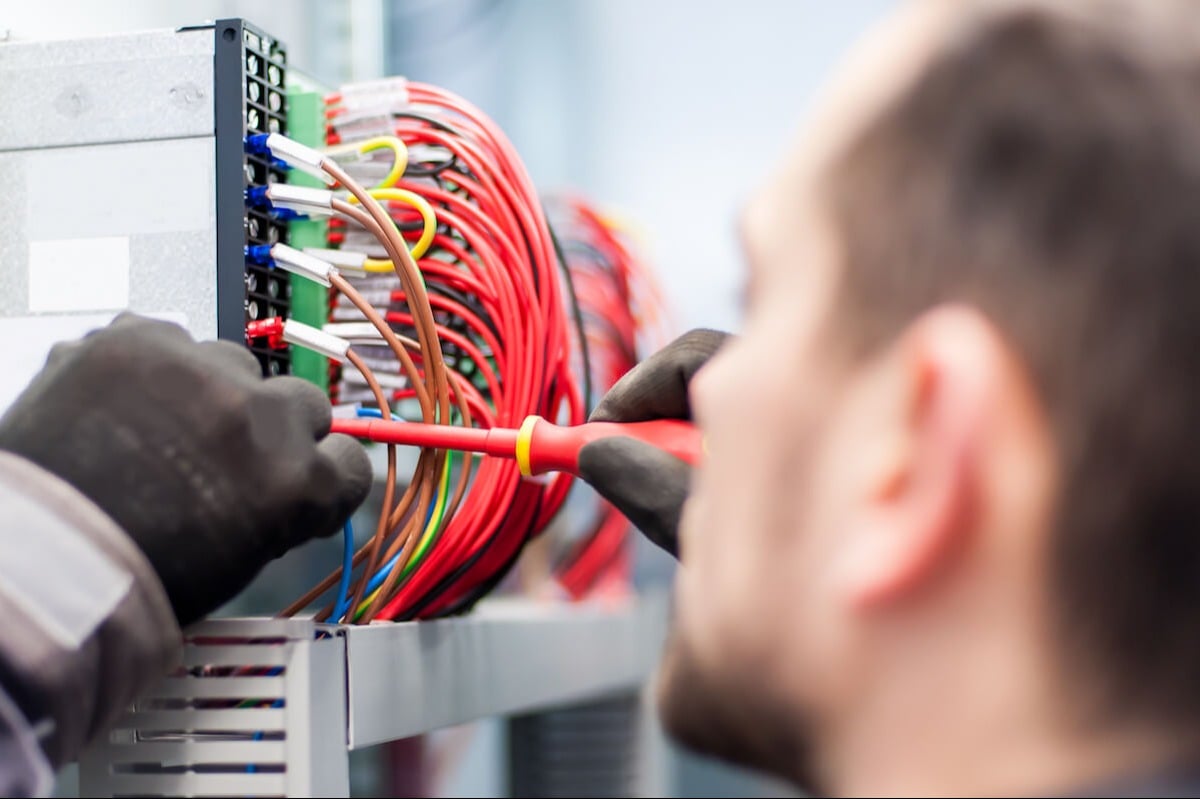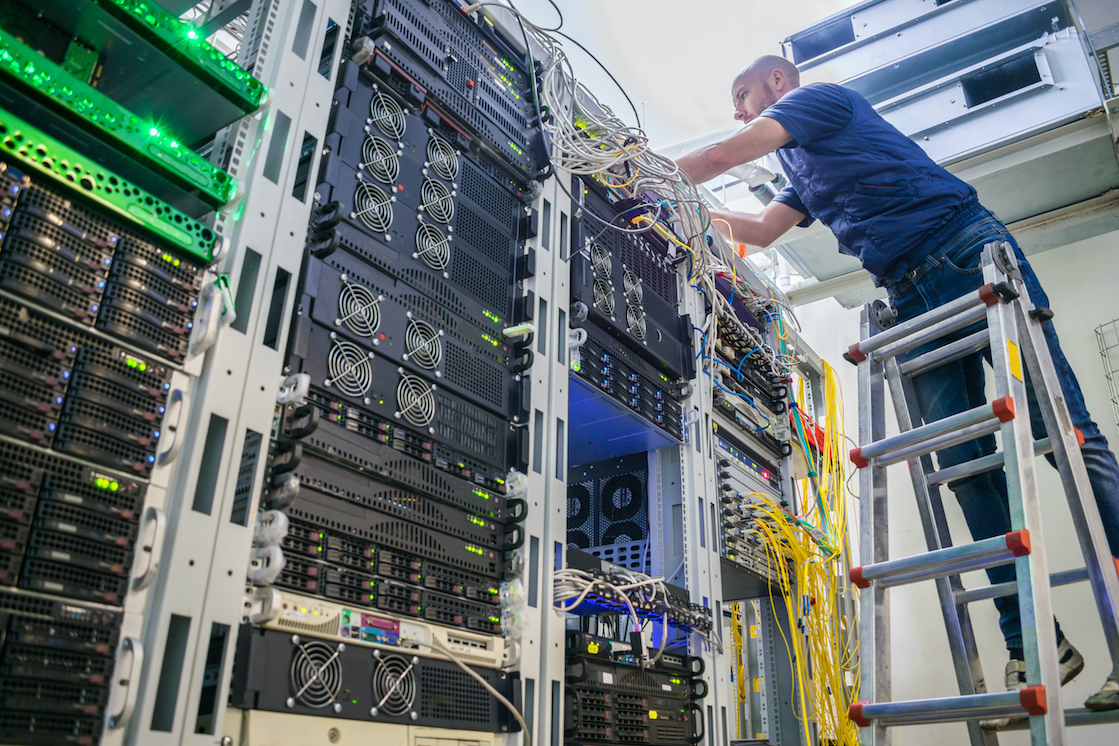 Our cabling services include:
Installation
Repair
Termination
Phone Jacks and Phone System Installations
Category 5e Networking
Category 6 networking
Underground Conduit and Cabling
Feeder/Demarcation
P.A./Paging Systems
Design of the most efficient structured cabling layout
Accurate labeling of all jacks and the patch panels
Testing of the installed wires to be sure they are working
Five years of warranty on our materials and labor
Wireless Installation including rooftop, fixed wireless (point-to-point wireless systems)
Ethernet Wiring Services
Ethernet wiring is one of the most common network cable types used for wired networks. These cables connect devices like computers, phones, network switches, and network routers in local area networks.
While more and more companies are opting for WiFi connectivity due to some of the limitations that Ethernet wiring is said to have, nobody can argue that when it comes to connectivity, wired networks are often more reliable and faster than any other option out there.
CCi Voice installs expert Ethernet wiring, seamlessly retrofitting your network infrastructure.


We consider many factors when planning a well-organized Ethernet wiring network, including:
Cable paths
Central location for the network distribution equipment
The number of areas that require wiring
The number of ports needed for each area
These factors and more are plotted by our skilled team of technicians in an effort to construct the highest level of network reliability.
Contact us today to learn more about Ethernet wiring capabilities!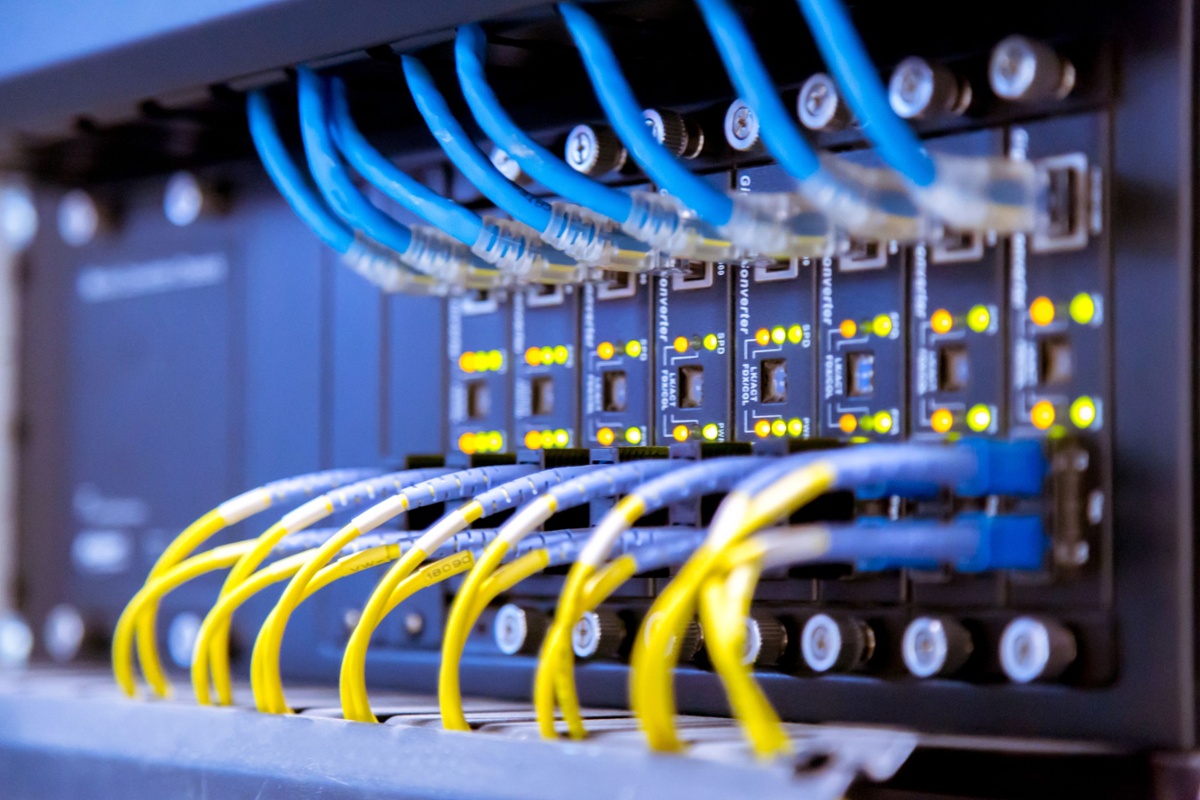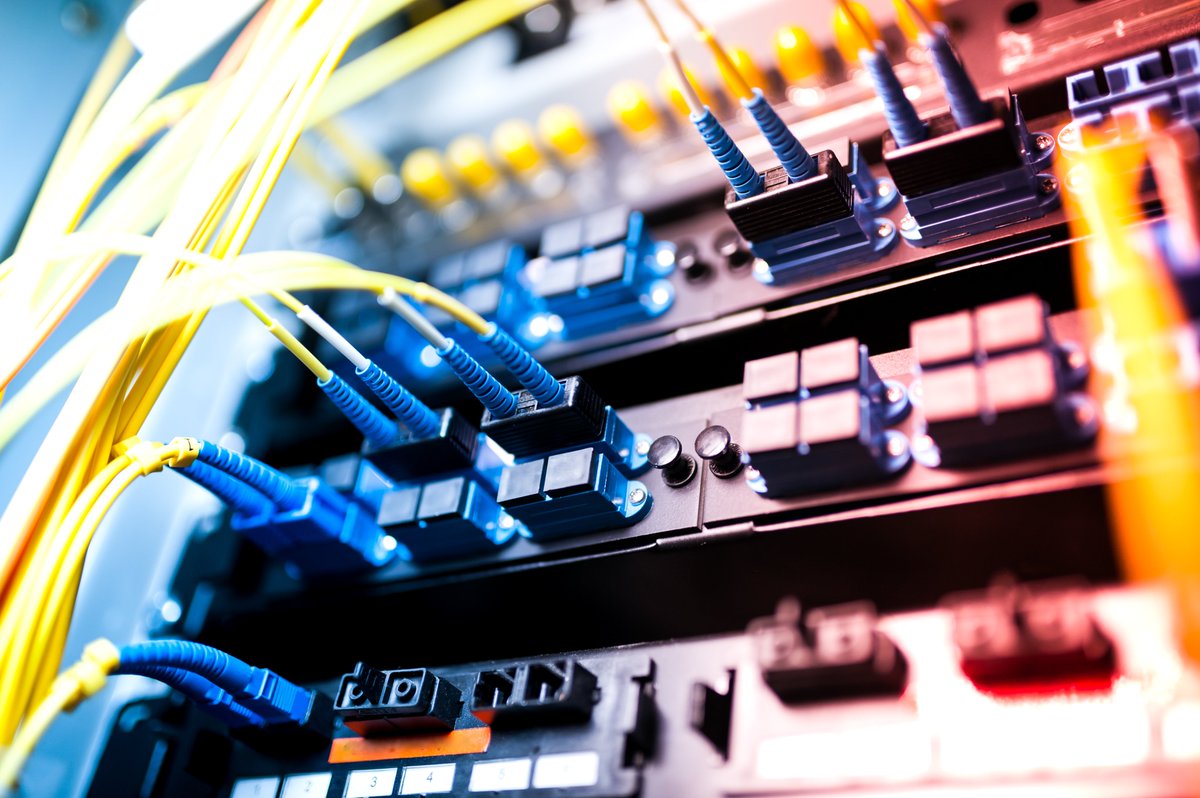 Fiber Optic Cabling
Copper cabling in an Ethernet can only be run a maximum distance of 100 meters (328 feet). As a cable run approaches this limit, the signal quality and bandwidth speed drops. In these cases, fiber is the ideal replacement. Fiber is also perfect for outdoor applications. Copper cables run underground between buildings, even if it is in conduit, will suffer frequent surge damage, even if the lightning does not hit it directly, but it hits the ground nearby. This electrical surge will destroy the equipment at both ends of the copper wire. Fiber is completely immune to this, as it is a long, thin strand of glass. (Glass is an insulator for electricity, not a conductor. Lightning does not affect it.)
A technology that's played a major role in the development of the Digital Age, fiber optics transmits pulses of light or infrared signals through impossibly thin, transparent optical fibers. This advancement makes the transmission of crucial data over great distances (miles) possible, without sacrificing the quality of the message itself. You see, unlike ordinary cables, fiber optic wires are not prone to interference from electromagnetic fields or radiation—it might sound like science fiction, but it is indeed science fact.
Fiber optic cabling is ideal for:
Very high-speed environments
Transmitting data over long distances within a building or between buildings
Businesses in the computing and communications fields
Any applications that require amazing speed
Organizations that need flexible installation options
Extensive industry experience is necessary for the installation of a powerful fiber optic network. CCi Voice builds this important component of your telecommunications infrastructure from the ground up—with knowledgeable personnel and the highest quality equipment.


Connect with us today to learn more about fiber optic cabling!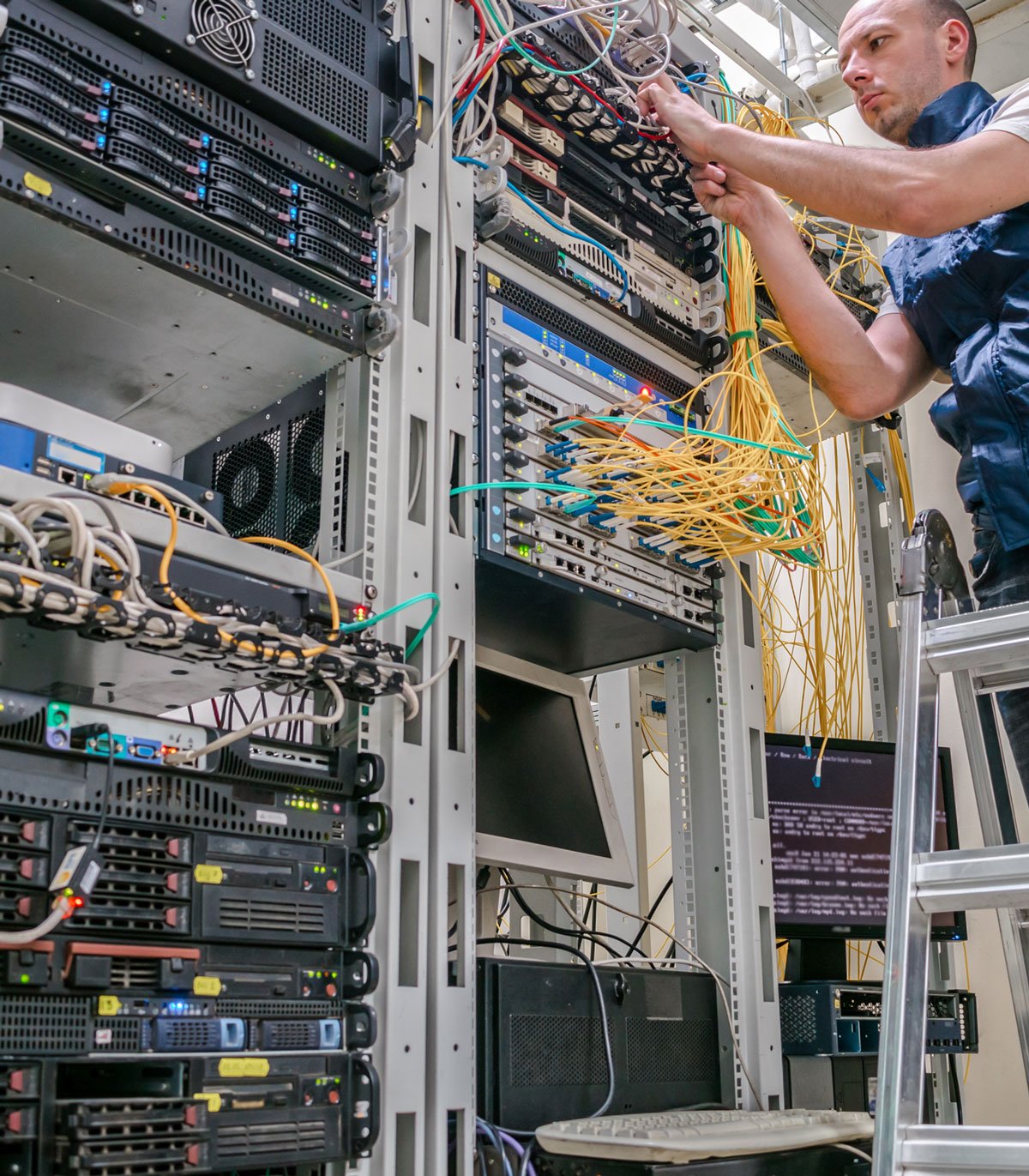 Voice & Data Cabling
Setting up a reliable cabling and wiring infrastructure for voice and data transmission requires that there be little to no signal loss in order for the system to accurately deliver information. Factors like the system's design, the components that you choose to use, as well as the solutions provider you decide to work with can spell the difference between creating an efficient, high-performance network and one that is fraught with numerous problems.
A properly constructed voice and data cabling system is vital to your business. CCi Voice strives to complement your needs with solutions that are both flexible and scalable for upgrades and improvements. This sets your organization up to meet present-day needs, as well as future challenges.
Contact us to learn more about voice and data cabling!


Network Cabling
Network cabling is required by organizations to create interconnected office environments. A well-constructed, high-performance network cabling infrastructure is what businesses depend on for a lot of their vital communications processes.
Whether you are operating a data center, a school, a hospital, an apartment building, or a retail outlet, finding the right network cabling solutions provider is crucial to your business. The connectivity of your computers, peripheral devices, and other hardware to one another and to the Internet should always be installed by a provider who knows exactly what they are doing.
Cabling solutions for new buildings
Upgrade existing infrastructure
High-quality components
Superior provisioning and maintenance
Always keep in mind, your network cabling can affect your bottom line. The quality of your connection can mean the difference between profits gained and profits lost.
Connect today to learn more about Network cabling!


Contact Us