Connect With CCi Voice
Large enterprises seek to protect investments with communications systems that are secure, reliable, and always scalable. CCi Voice offers internet and phone services that integrate with systems tools, simplify management, increase productivity, and offer flexibility and volume discount.
And as we've come to learn, enterprises need to be set up with the tools necessary to pivot quickly to remote accessibility should a work-from-home order be mandated. A disaster preparedness plan from CCi Voice equips enterprises with the skills, software, and hardware to deploy team members from home offices or other remote work locations.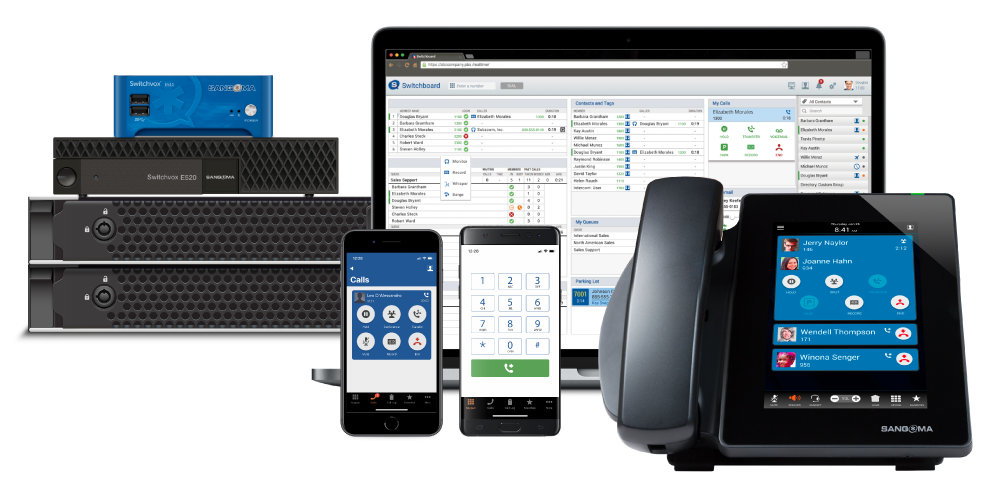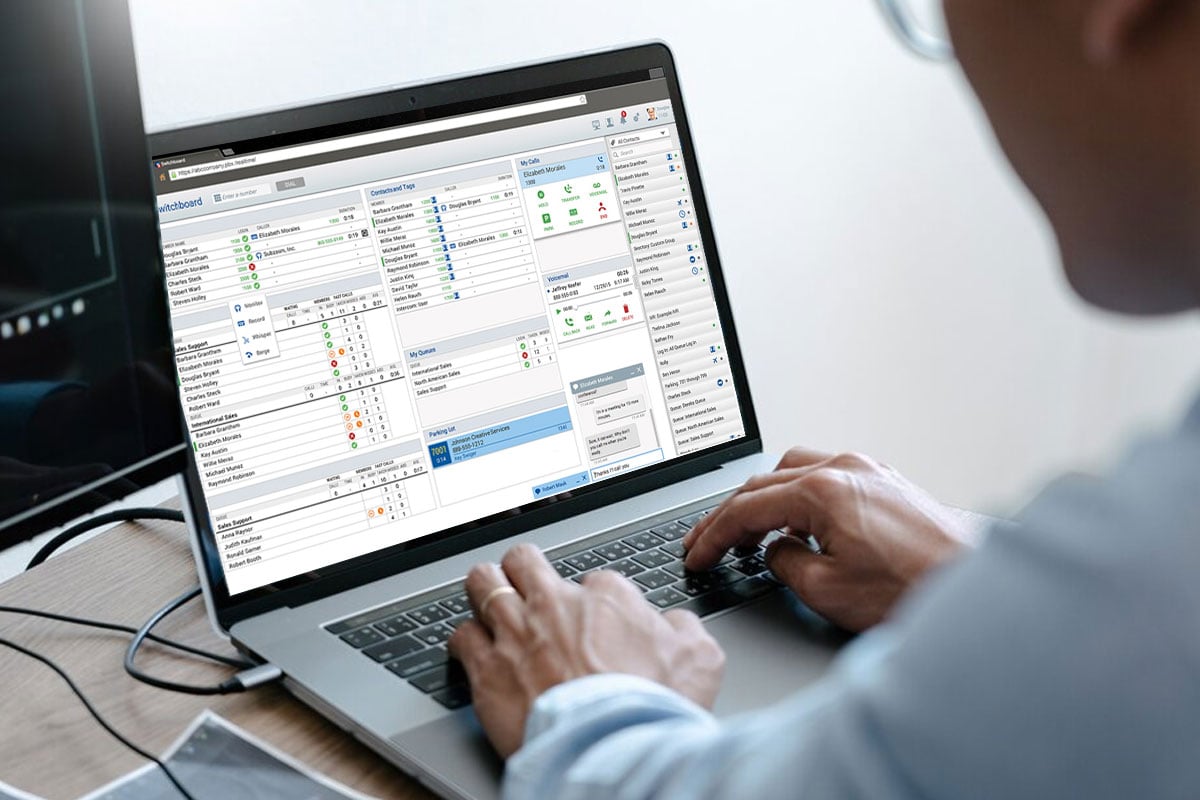 Integrate Into Your Existing Tools
API integration is crucial for large enterprises. With the right tools, businesses can rapidly integrate systems and streamline business processes in order to reduce development time and cost, while also increasing productivity and adapting to new technologies as requirements change. Our network of internet and telephony partnerships enables us to offer you scalable options that can be quickly integrated into your daily operations.
Many large enterprises rely on the security framework provided by LDAP and Active Directory. Integration of telephony systems with this infrastructure is key for security and peace of mind for IT managers. Similarly, modern-day enterprises expect to be able to use features, such as "Click-to-Dial" from contact managers like Microsoft Outlook. We provide these integrations using comprehensive communications systems from Sangoma and Mitel.
Hybrid (Cloud/On-Premise) Solutions
Enterprise customers have their own unique sets of rules. For example, some larger global or multinational enterprises have internal guidelines requiring them to keep functionality in company-owned data centers, using virtualization tools such as VMWare or HyperV from Microsoft. These organizations may need to have the overlay of offsite backup from a trusted partner, with real-time failover in case of internal failures. We provide this functionality and many other, interesting cutting edge and secure technologies.
Taking it one step further, some of our enterprise customers once insisted on hosting their own servers in their own facilities. However, as time progressed, and rules changed, several of these customers moved their telephony systems to our CCi Voice cloud facilities, for dramatically better redundancy and security, plus surprising cost savings. It's literally a backup and restore process that takes under an hour for moving many of our customers to the cloud. (Ask us about the benefits of our hybrid-hosted telephony solutions!)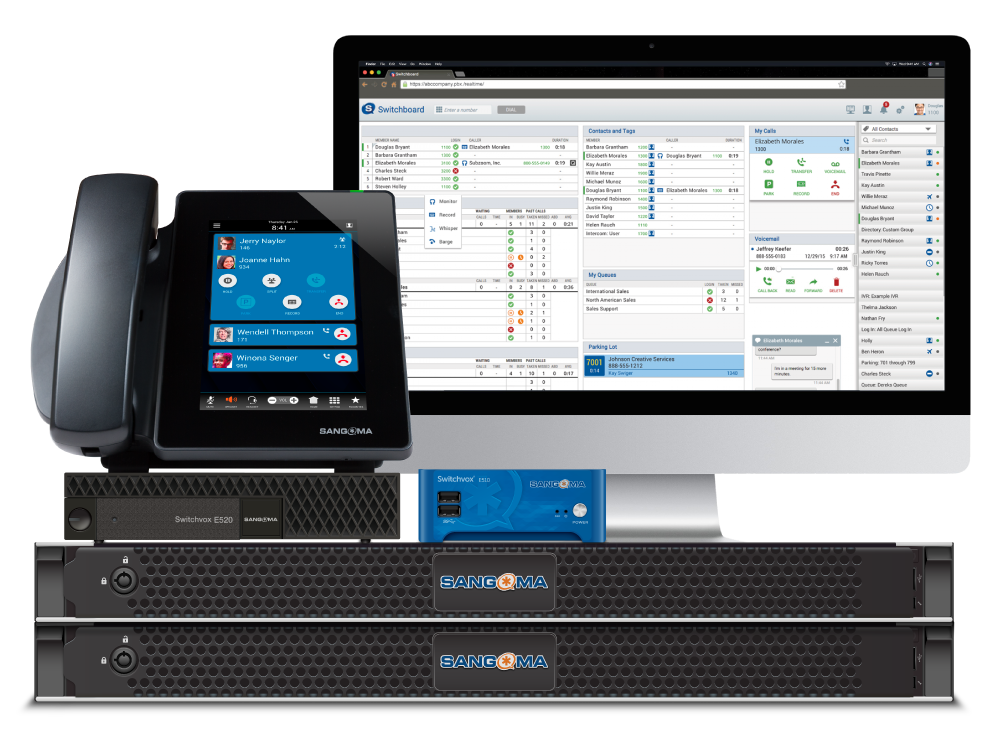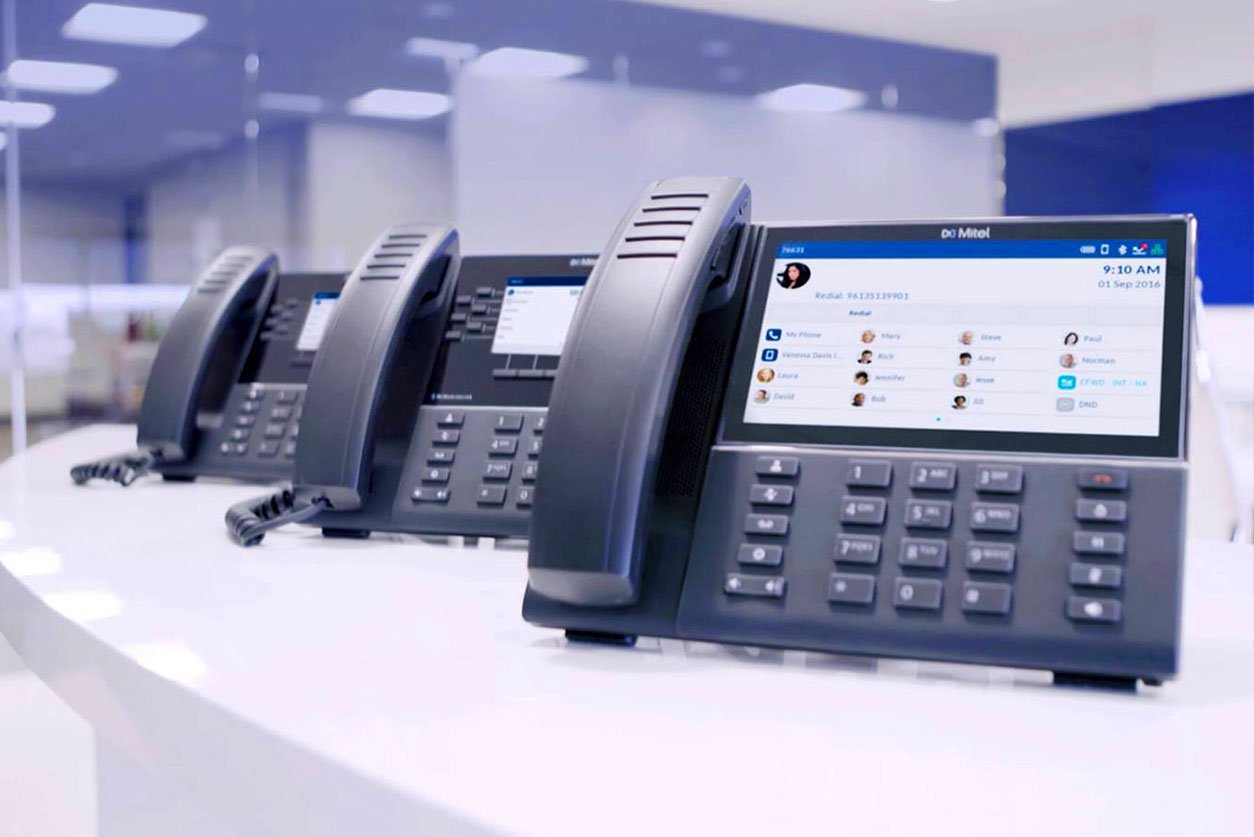 Get Volume Discounts
We know that cutting costs is a major way that enterprise organizations ensure financial success. Enterprises typically have a larger workforce, which could result in higher costs for equipment and services. However, CCi Voice offers volume discounts ("Economies of Scale") for our enterprise clients. When you purchase services in bulk, it leads to a reduced price for a variety of the services we provide. You will be AMAZED at the discounts we offer our largest customers.
Benefit From Flexibility
Business communications systems for enterprises should be built upon the fundamentals of flexibility. The need to shift operations and scale technology happens in an instant—and systems like VoIP allow administrators to make changes quickly and easily. CCi Voice has dozens of partnerships in the communications industry that we use to serve your needs, so we will find the very best fit for your business, from software to carrier services to hands-on solutions.
Connect with CCi Voice Today for all Enterprise Needs!