A successful business must be equipped to quickly adapt to unexpected changes, whether that's a shifting market or even a global event that shakes the very foundation of the modern workplace. Proactive companies agile enough to shift operations at a moment's notice will most likely outperform those that have more reactive tendencies.
The COVID-19 pandemic and subsequent quarantine of 2020 underscored the need for organizations to have access to tools that support a remote office phone system and work environment so teams can communicate clearly and effectively as if they were sitting at their desk!
Are You Ready to Work from Home? Find out with CCi Voice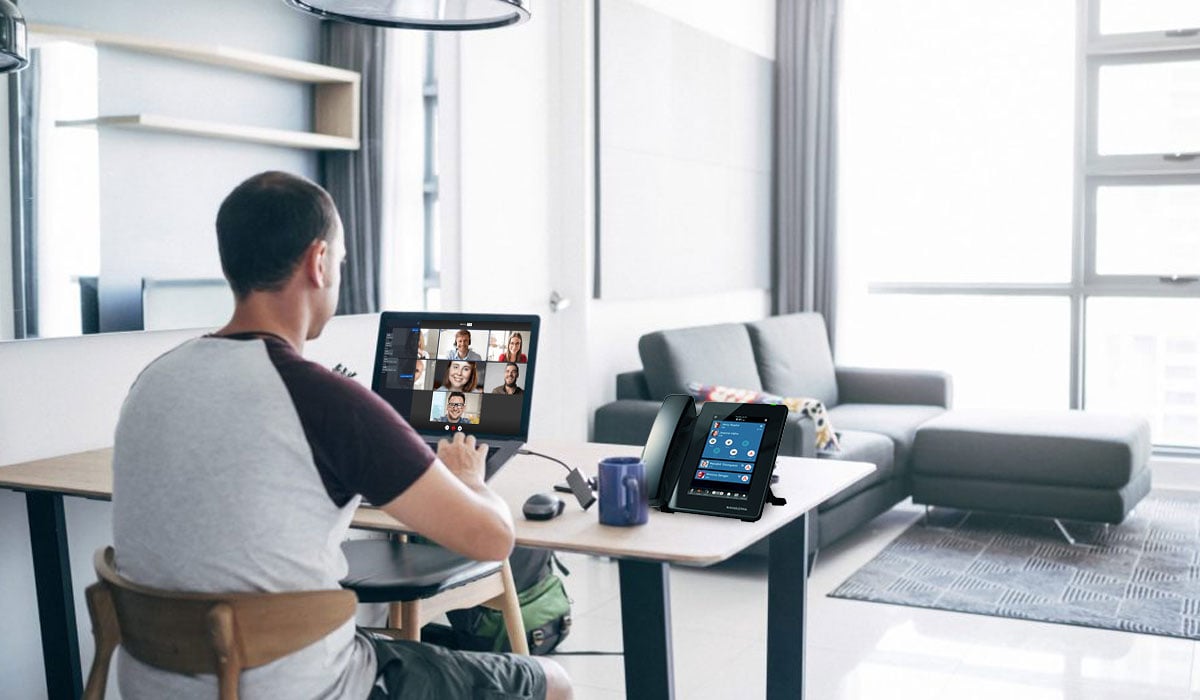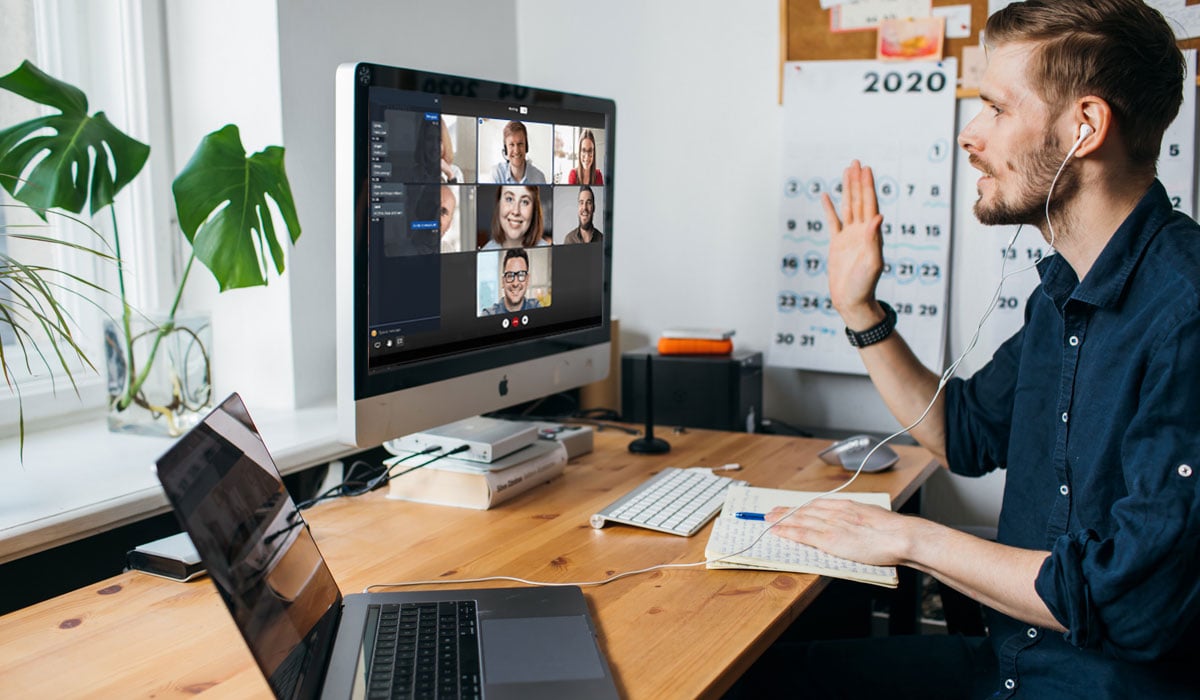 CCi Voice Fully Embraces the Work From Home Concept
We are firm believers that employees can be productive from anywhere—as long as the tools they need for success are in place and reliable. We have had our own employees working partially or fully from home offices since 2005! And these tools can be implemented with an upgrade to your phone system with an emphasis on remote functionality and call quality.
Your office space is no longer confined by the walls of a traditional workplace. With remote access through a hosted VoIP phone system, you can stay connected while traveling, commuting or working from home.
Work From Home Features
Preparation drives success in any work-from-home situation when reliable remote access is absolutely necessary. CCi Voice furnishes your organization with a valuable toolkit of features that can transform any home base into an office space.
Auto Attendant
Easily revised and re-recorded, an auto attendant—or virtual assistant—can greet callers with menu options and reroute the call to any number. It's a feature that makes a phone system more efficient and professional.
Find-Me/Follow-Me
Often packaged and installed together, these business phone services are closely related. Find-Me automatically routes incoming calls to your location, whether that's in the office, at home or on the road. Follow-Me allows you to receive calls at any number of designated phones that ring all at once or in a predetermined sequence.
Caller ID
Staying "on brand" is crucial when team members are working from home. Ensure your clients and customers see your company's number on their caller ID, and not the cell phone numbers or home phone numbers of your employees.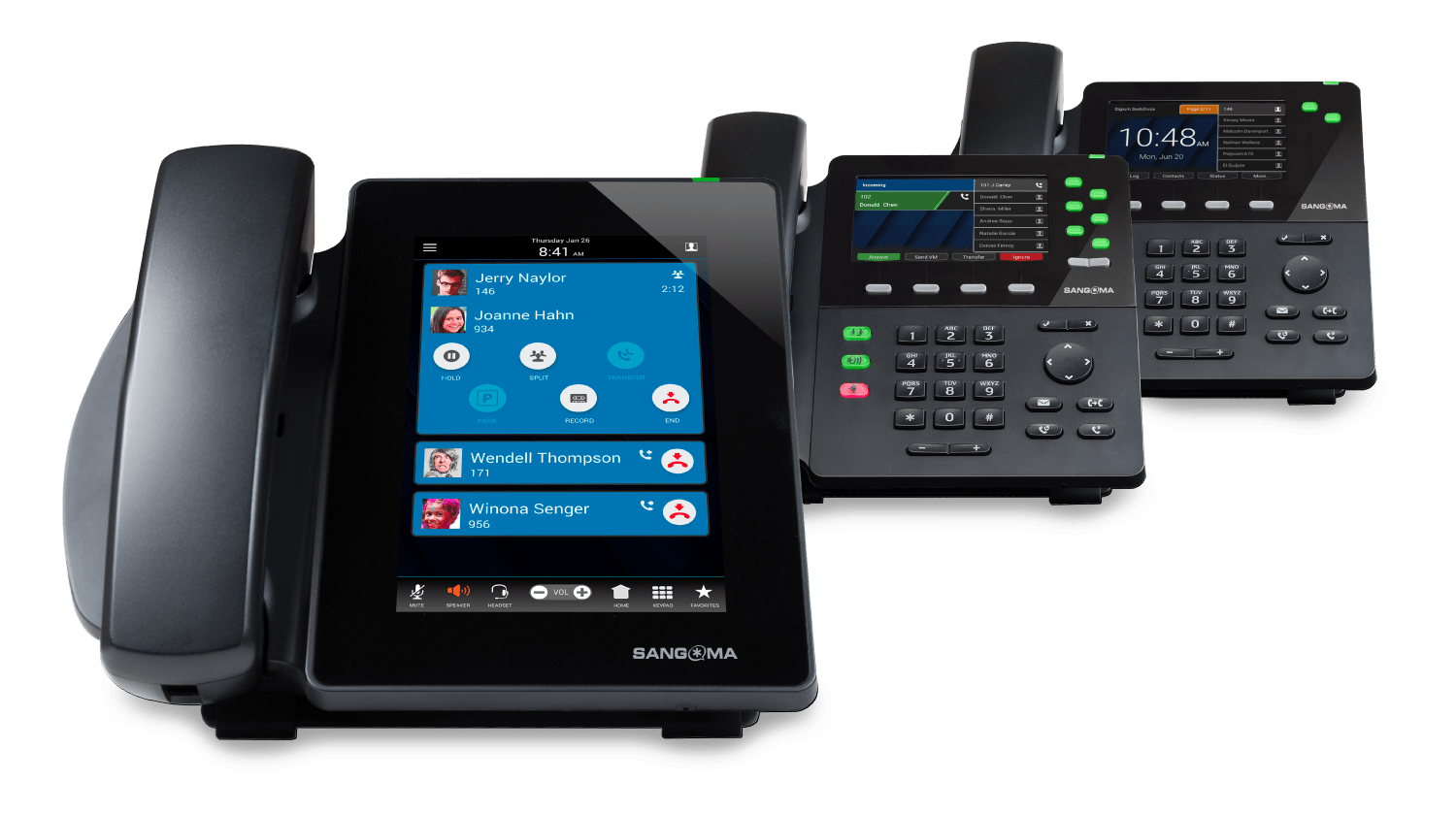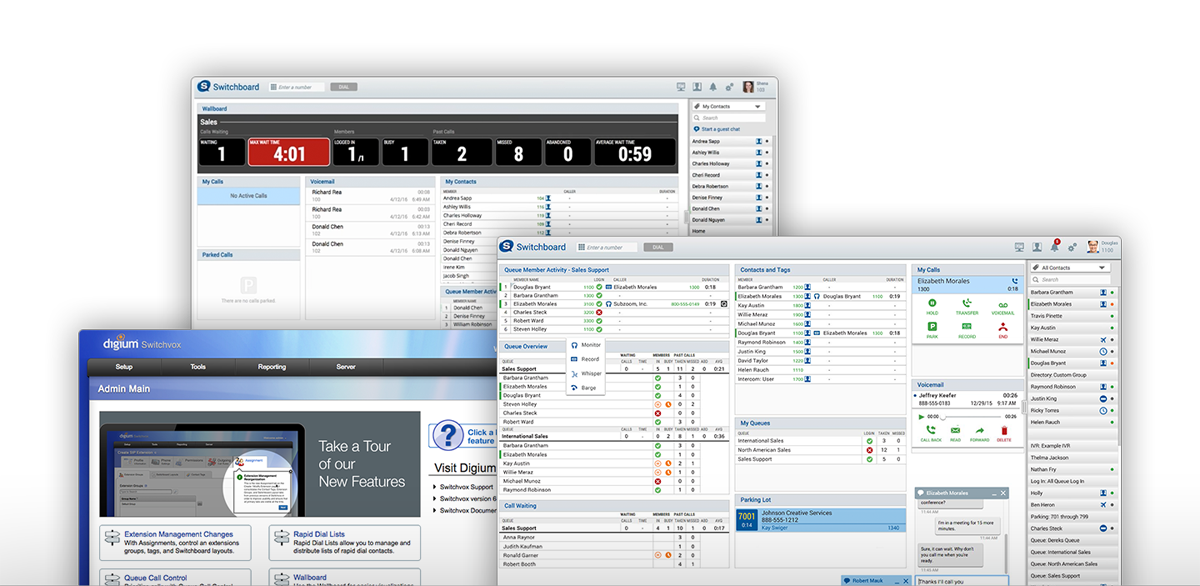 Call Forwarding
A feature that's useful even when not working remotely, call forwarding enables your system to seamlessly forward incoming calls to your cell phone when you step away from your business phone.
Call Routing
Quickly and seamlessly routing calls from the office to your home is essential, whether that's a landline or cell phone. With a proper VoIP-enabled automatic call distributor, location doesn't matter.
Call Queuing
An automatic call queuing system places callers on hold when no one is available. This is particularly essential for businesses that experience a spike in calls, as it reduces the likelihood that a caller will hang up.
Call Recording
When team members are working remotely, it can be difficult for everyone to be on the same page. Call recording ensures that nothing gets lost in translation. What's more, automatic and on-demand call recording can be invaluable training tools.
Visual Voicemail
Voicemails can often get out of hand when not addressed quickly. A visual voicemail gives you team members the power to listen to voicemail messages on their computers or via a mobile app, which helps clear any potential voicemail logjams.
Voicemail to Email
Save the time it takes to listen to your voicemail and improve response time with a system that automatically sends in .wave (wave) file to your inbox. And just like an email, these messages can be forwarded when you need to pull someone else into the conversation.
Voicemail Forwarding
Sometimes you're in the zone and any sort of interruption can break your concentration, causing you to lose valuable time. Voicemail forwarding enables users to forward a message to another team member who isn't bogged down in a project.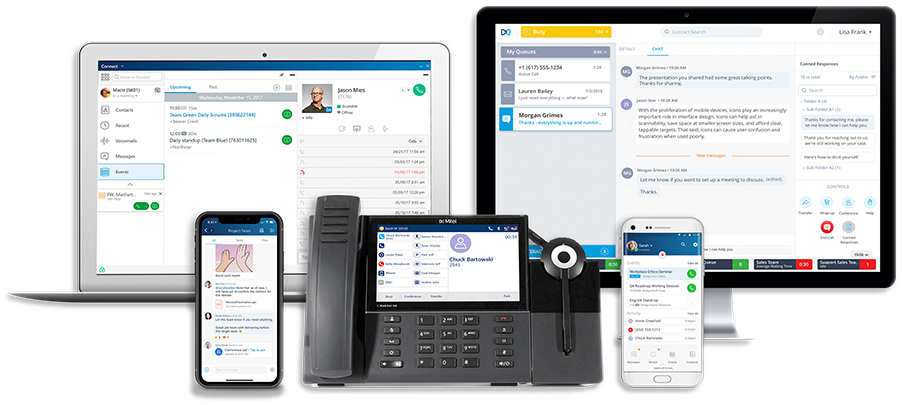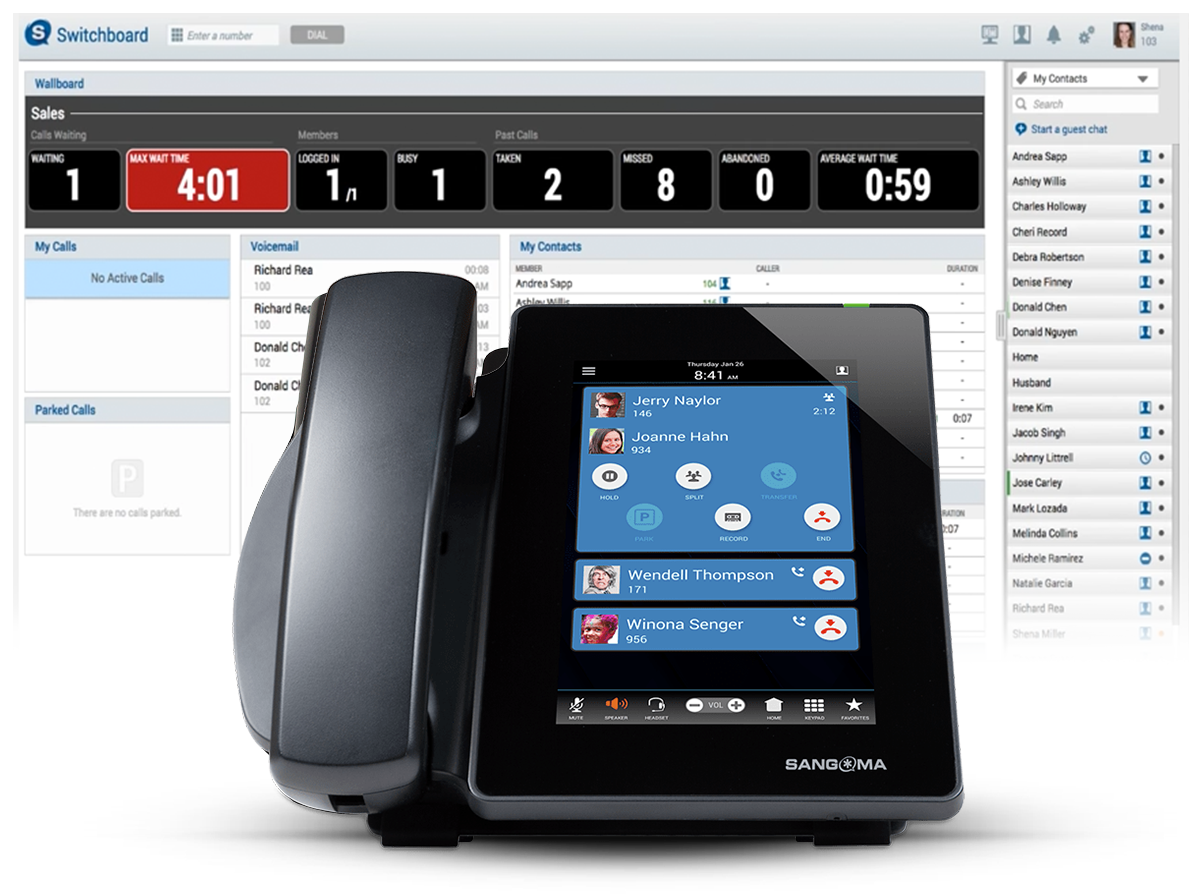 PC/Mac & Softphone App
Duplicate the functionality of a telephone on a PC or other computing device. These apps mimic a desktop handset, with typical phone features like hold, mute, and transfer. But this workplace device is stuffed with features that make it ideal for work-from-home situations.
Mobile Phone App
Whether on an iPhone or Android, mobile apps keep your remote team connected and up-to-speed with work-related tasks. These apps, connected to the same business phone system, provide users with a full complement of features outside of the office.
Web-Based Switchboard
Working remotely requires web-based solutions to the typical office environment. A cloud-based switchboard means you don't need to own the technological infrastructure to reap the benefits. Software, hardware, redundancy, and security are all maintained in the cloud.