For many years, copper phone lines—also known as plain old telephone service (POTS)—was the gold standard of telecommunications. However, with the advent of internet telephony, fiber optics, DSL and VoIP, the telecom landscape has drastically changed. Deemed costly, inefficient, and outdated, nationally based carriers have since petitioned the Federal Communications Commission (FCC) to provide relief from these mid-1990s obligations, which have since waned in popularity.
According to a 2019 FCC news release: "Of the nearly 455 million active voice subscriptions in the United States, only 55.8 million were provided by incumbent LECs [local exchange carriers]."
With upgrades to high-speed Cable modem services—which can easily include a phone line or two, as well as the increased usage of easy and convenient VoIP solutions— copper has become more and more obsolete. However, there are some organizations—especially those within rural areas—still reliant on copper infrastructures for various services. Don't forget that many other communications products have traditionally relied on this technology, such as alarm systems, fax machines, postage machines, point-of-sale terminals, and others.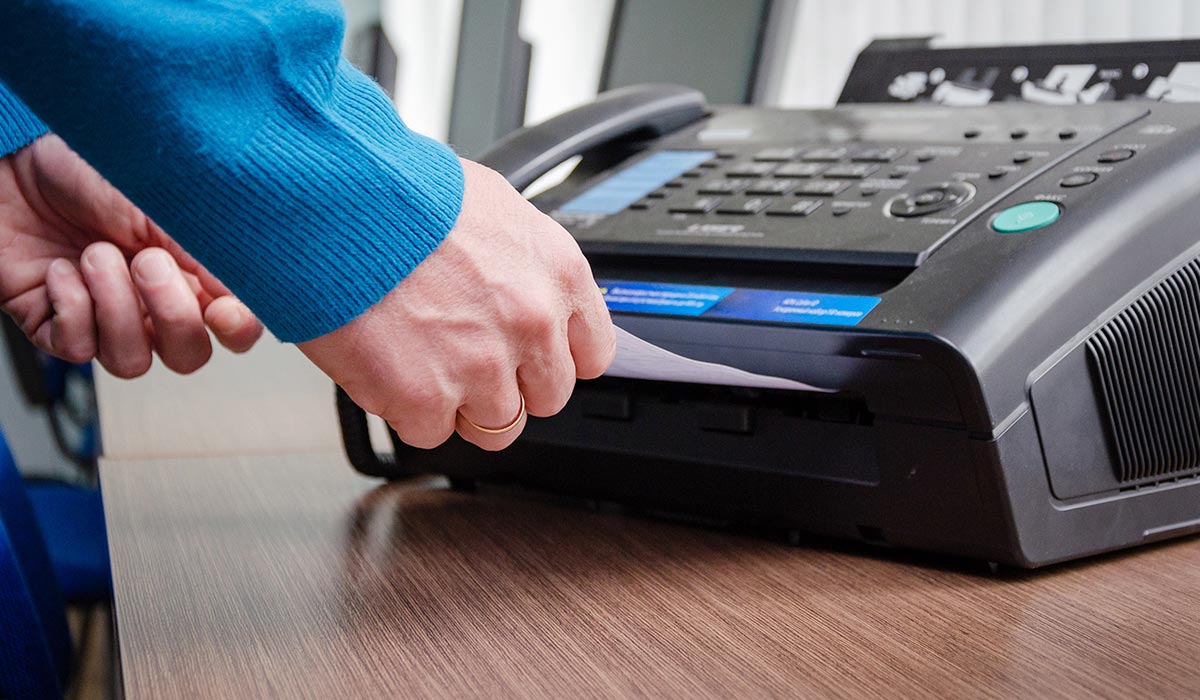 The Timeline of Copper Retirement
In 2015, the FCC adopted a set of standards meant to manage the retirement of copper. Dubbed the Technology Transitions Order, these rules required local exchange carriers to give 180 days notice to customers prior to phasing out any copper networks and in general provide protections for consumers as companies transition away from the outdated telecom technology.
But then in 2017, the FCC—under a new chairman—weakened its own transition order. The reformed transition orders gave providers more leeway in retiring copper and removed many of the protections that were put in place for the consumer. Effectively, a carrier could retire a copper system without ensuring that consumers had access to an alternative means of communication. Currently, the situation is beyond the FCC's scope, leaving consumers to fend for themselves regarding the retirement of copper infrastructures.
According to No Jitter, an online resource hub for enterprise communications professionals, large national carriers such as Verizon Business have notified customers that POTS will be "subject to disconnection on or after April 30, 2022." It also mentions per an FCC order mandating "all U.S. POTS lines get replaced with an alternative service by August 2, 2022."
Transitioning From Copper POTS to Fiber Optics
While switching from copper POTS to fiber optics and VoIP might sound daunting, it really doesn't have to be. Here at CCi, we can assist our customers—both decades-long and new—with any questions or concerns they might have.

On the bright side, unlike copper, fiber optics are quicker, easier to maintain, and more efficient. This is because copper cabling in an Ethernet environment can only extend a maximum distance of 100 meters (328 feet). As a cable run approaches this limit, the signal quality and bandwidth speed drops. In these cases, fiber is the ideal replacement—it's also perfect for outdoor applications.

Even if a complete Private Branch Exchange (PBX) overhaul isn't in your budget, most customers can reap the benefits of fiber optics without completely upending their telephony equipment. When replacing a carrier providing copper-based PRI or analog lines, if converting to the newer SIP technology, you won't have to spend extra money on new equipment or change anything existing. Tools exist to maintain older phone systems, yet still use the newer fiber access to the outside world.
CCi Voice Can Help With POTS Replacement Plans
Whether you have begun to replace copper POTS lines or you haven't even thought about this, we can assist with options that won't cost you a bundle of money. Give us a call, and we'll help you cut the copper with a free assessment and analysis of your current network!